CLOSED LOOP DC SERVO MOTOR DRIVES
MOSFET BRIDGE DRIVER
MCS DC30 is a MOSFET BRIDGE Dives. It based on digital control, volatage control and analogy control technologies. It is 8 layers PCB. Input voltage 24 to 80VDC (DC30) or 24 to 36VDC (DC30_36). Control of DC motors up to 500W is availiable. The drives are suitable for use in a wide range of applications with includes CNC machine tools, multi axis motion, robotic and general automation.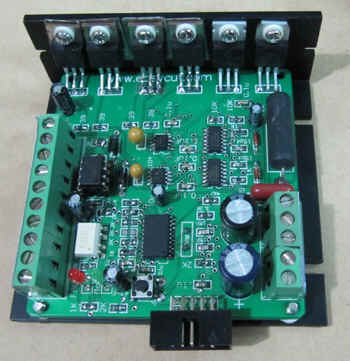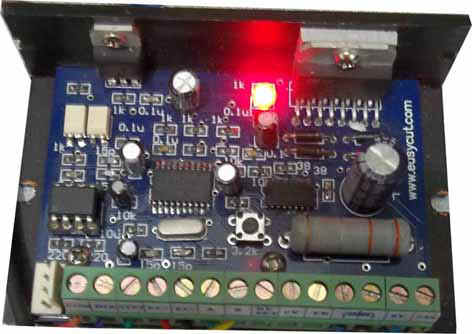 DC30/DC30_36 DC servo drives
Including Output Modes:
1. Step and Direction mode
2. Velocity control, velocity will not effect by the loading (input voltage 0-5V resolution 0.019V)
3. Position or degree control (input voltage 0-5V resolution 0.019V)
All the control modes available connect RS232 communication port to tune the parameter from the dC30 software.
Including setting:
- Backlash value for machinery
- Direction
- Output degree ratio
- Output power
- Positioning precision
- Position or degree ratio setting, velocity ratio setting under the Voltage Input mode
- Multi axis position and velocity control, trapezoidal velocity setting under the PC Control mode
Features
PID loop closed internally

Feedback resolution with encoder line count

Backlash setting for machinery

EEPROM configuration allows automatic start up in stand-alone Step, Direction input/output rate setting Frequence setting

Serial interface connects to RS232 communication port to tune all parameters

Opto-isolated input pulse & direction

Opto-isolated fault alarm output (over load, over speed)
Current loop bandwidth 20kHz

Max pulse input 200kHz

Resolution 200-8000pulse/360degree

Smooth Rotation

Independent Reset Input & Power Up Reset

Increase Independent Err Output

Loading temperature up to 50<C
DC30 Servo Drives Details Information
Download DC30 Tuning Software: DC30.rar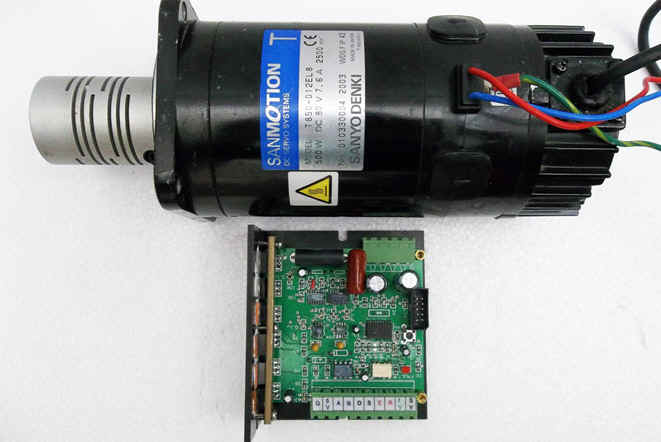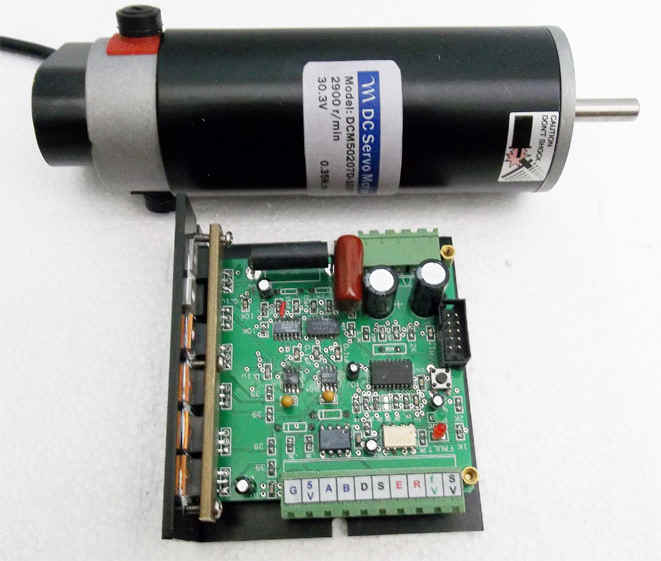 DC30 control 500W Sanyo Denki DC servo Motor 120W DC Servo Motor + DC30 Driver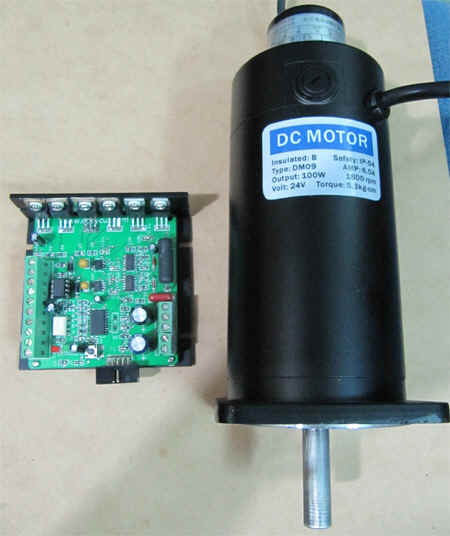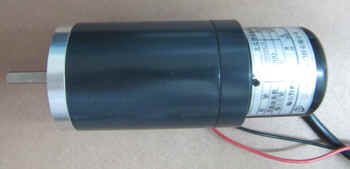 70W DC Motor + Encoder + DC30 Driver 10W DC Motor + Encoder
10W DC Motor + Encoder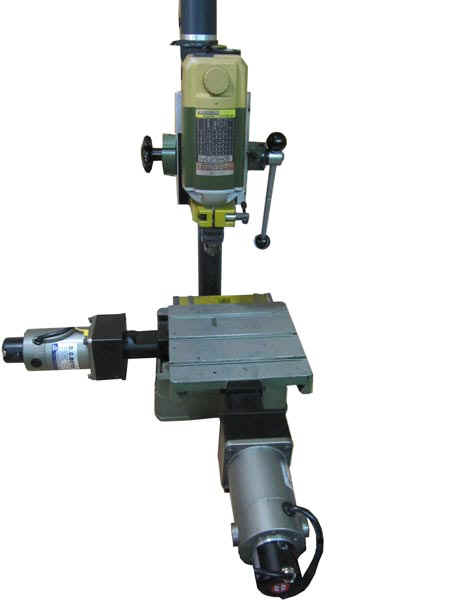 3 axis CNC Mill Machine with DC30 Driver