EasyCut 6 axis New Motion Control and Probe Scan
7" Full Color Touch LCD Control
Stand alone control without computer
7" color touch LCD control, used 32 bit high speed processor chips.
Suitable for stepper motor control, DC servo control and AC servo control.
6 axis can run simultaneously (vector).
Two kind machining modes for selection:
- auto speed down when G code line angle is < 90 degree. The motion speed will be fast and smooth. It is suitable for engraving machines.
- vector speed down in each G code command. That will be in high precise machining.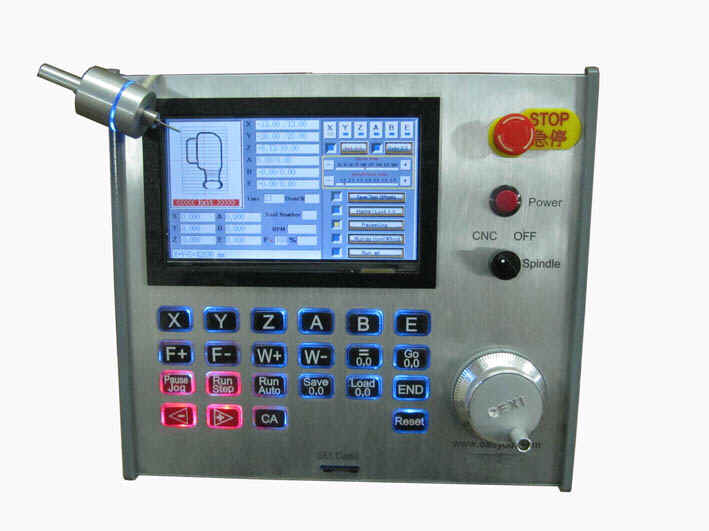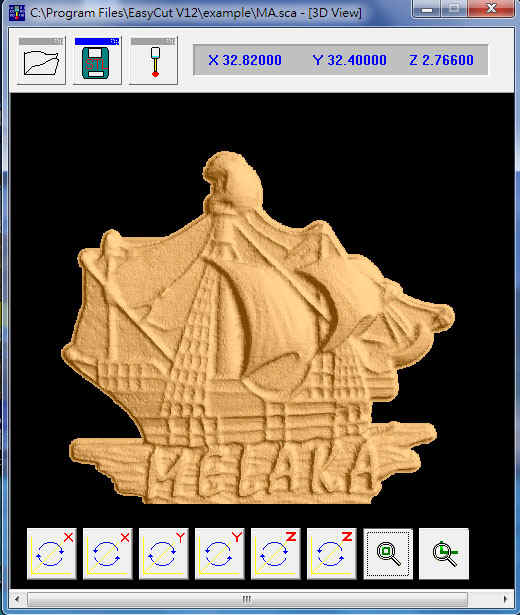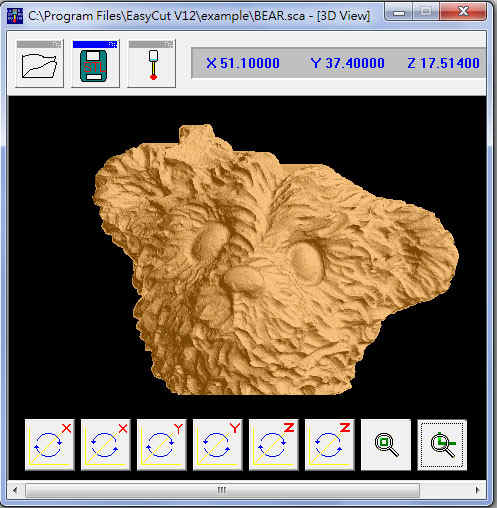 Output STL file after 3D probe scanning
Features
- display status: graphic, co-ordinate, machining time, machining area, alarm warning
- support different kinds of tool changer modes, different kind of tool box (blue toolth communication)
- output +/- direction and pulse (TTL mode)
- X, Y, Z +/- limit switch, A, B/C, E origin switch, all input use OPTO
- origin position memorize
- read G code command (SD Card), max read 4G file
- two machining modes for selection: auto Run (CNC); hand wheel Run (use hand wheel to control the machining speed, such as turn fast, machining fast; turn slow, machining slow; stop turning, machine will not move)
- auto continous the non finish job (even power short)
- probe touch scan, output 3D STL format file after scanning
- support G code
S x: spindle output speed control PWM (5V-12V) OPTO
F x: speed control (max 9m/min)
T x: tool number (tool changer)
G0, G1, G2, G3, G4, G80, G82, G84, G89, M0, M3, M5, M6, M30